I should have done this post on Mardi Gras (Fat Travel Tuesday?). A friend of mine lived in Brazil for a couple of years. The waterviews outside his apartment were spectacular. So are these hotels:
Brava Hotel – Located on a cliff facing Brava beach in Buzios, Brasil, the contemporary Brava Hotel with its New Mexico style and innovative architecture for the region is the creation of Marcelo de la Peña.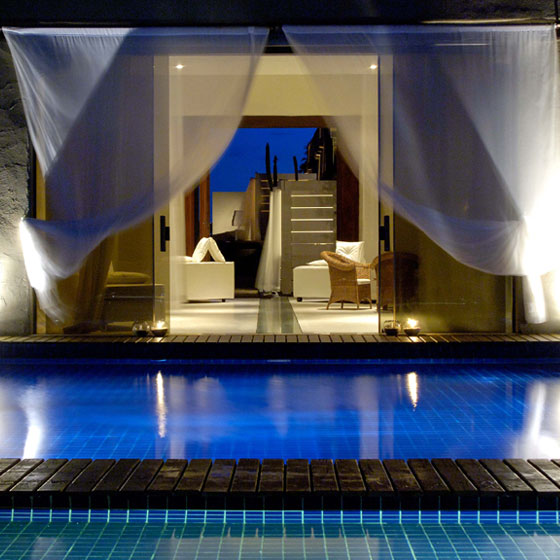 La Suite – Located in Joatinga, the Brazilian Beverly Hills, this cliffside Rio boutique hotel has all the design requisites, and a stunning view.

(if God made all this in 7 days, how come it takes 6-9 months to decorate a living room?)
La Maison – La Maison was the first Rio boutique hotel of its kind.

Anyone heading south?