I went to a lovely event last night hosted by the Kohler Faucet people. It took place on the rooftop of the Revere Hotel in Boston. What a lovely evening and a great chance to see some beautiful bling for the bathroom!
I just love the beautiful Kallista (the luxury brand of Kohler) faucet handles from the new Per Se Collection. The lever handles have options such as malachite, lapis lazuli, mother of pearl (so gorgeous), wood grain and more. What I love about this collection is how well it would integrate into a design plan for both men and women. It's rich and elegant without being at all fussy.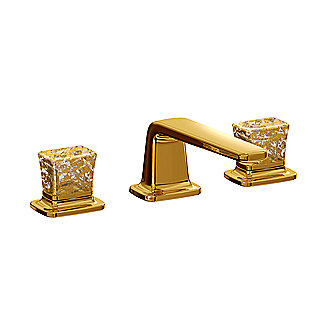 The Gold Flake crystal knobs from the Per Se collection are a real showstopper. And I don't particularly care for gold-tone faucets. But these can be used with nickel or chrome faucets just as well. They also come in black crystal which is quite spectacular.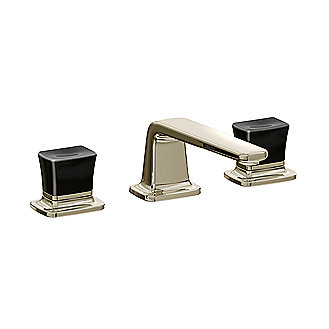 See all of Kallista's new offerings here.