I've long been a fan of decorator and blogger Lauren Liess so was excited for her when sh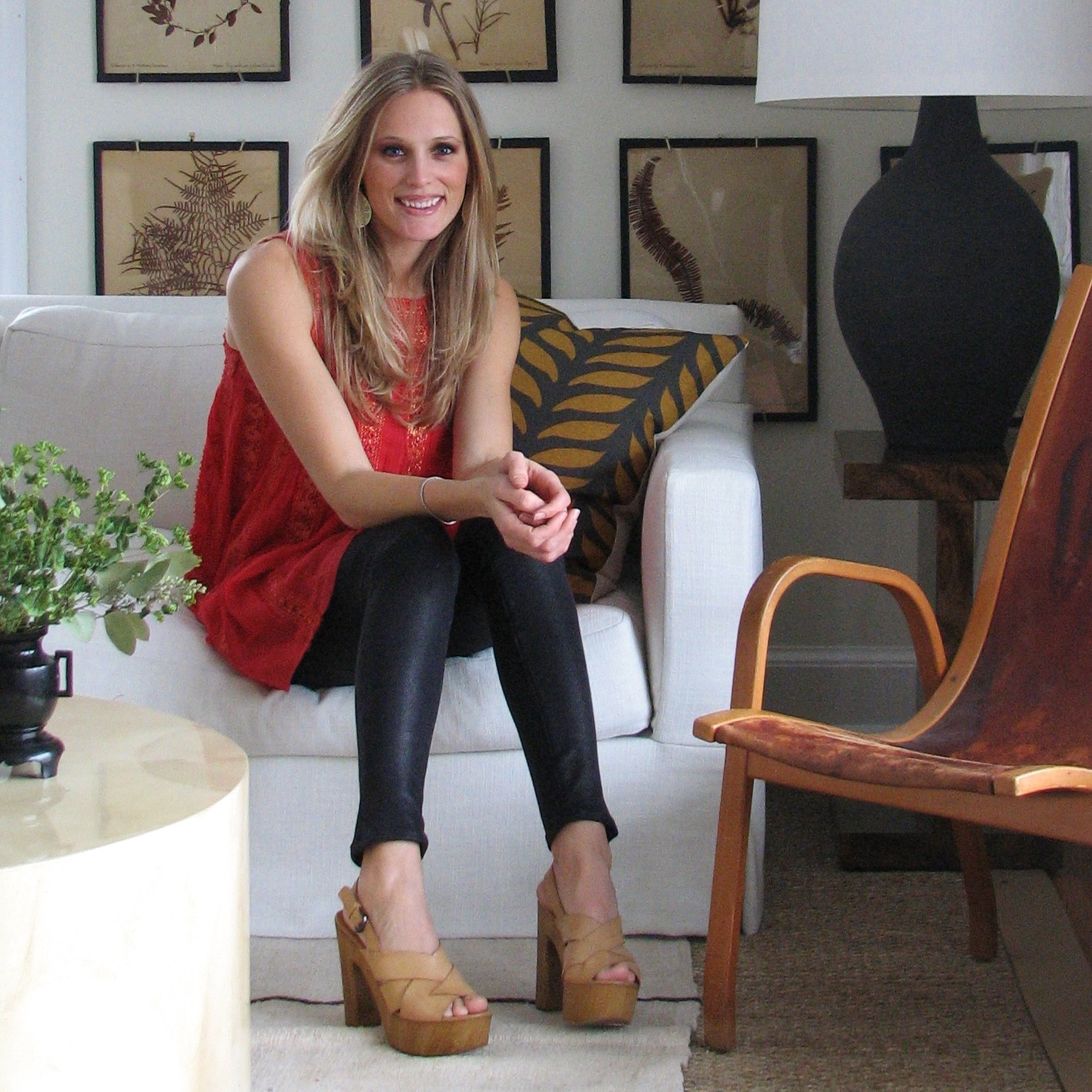 e announced her first book was in the works. Titled HABITAT: The Field Guide to Decorating, the book was officially published by Abrams last week and it's really fantastic. Five years ago we interviewed Lauren on The Skirted Roundtable and at
the time, we said in our introduction that she always ended up on our various lists of designers we loved (or were jealous of!)  In our podcast, we talk a lot about Lauren's then home, which was a nondescript split-level ranch that she and her husband David completely worked their magic on. Fast forward five years, they are now on a new (to them) house which is mid-renovation. They also have just had their fourth child – a beautiful little girl after three boys. Add to this a design studio and textile line and Lauren is clearly quite a powerhouse. She's also the "real deal". It's an overworked expres
sion, but apropos in this case.  Her natural talents are abundant and yet she exudes calm and organization.
This calm organization is the backbone for the layout of her book HABITAT which is broken into three main sections:
Fundamentals – which includes lots of definitions and materials lists, tips and methods for creating a space
Intangibles – which includes aesthetics, style, mood, authenticity, juxtaposition, comfort, luxury, charm, risk & confidence
Room-by-room – which is a step-by-step guide for decorating each space.
All photos by Helen Norman
Overall, Lauren's design aesthetic has such a wonderful collected feel that it's almost a little surprising to know that she has such a consistent process set up for her work. But it's a great reminder that in order to "break the rules", one must know the rules to begin with.
In the spirit of full disclosure – I usually never buy decorating books, the publishers usually send them to me for review. I received no freebie for Lauren's book and was happy to go out and buy it myself. I also read it cover to cover – which I also not something I usually do.
Anyway, I can't HABITAT by Lauren Liess more highly. It's a great addition to your library whether you're just a fan of Lauren's style or are a student or new designer who is looking for advice on how to go about creating a beautiful space for your clients (or yourself!).