I'm needing some color! It's been a long (and sad) week, hasn't it? I feel like I am starved some good global news and happiness for all. At lease, freedom from fear. Sorry to be a downer, but along with global news, my little love RoyRoy has hurt his back. It's a common ailment among dachshunds, but scary nonetheless. There's lots of carrying him and keeping him calm and not jumping off things such as the sofa (hence the baby gate).
I'm at the Boston Design Center today for my Designer-on-Call day and the Century Furniture  showroom has updated it's main display with this fabulous pink and white bedroom  setting (seen up top). This is such a happy, uplifting color, isn't it? I so needed this lift!
I was interviewed for an article on House Beautiful's web site about designer's least favorite colors. Of course, it's all subjective. I didn't agree with many of the other designers and some probably didn't agree with my assessment that I've seen enough gray for one lifetime. Now don't get me wrong, gray can be beautiful. But it's become so ubiquitous as to be boring and uninteresting. Nearly every house on a recent house tour I went on was painted some shade of gray. Again, it's beautiful, but I miss color and variety!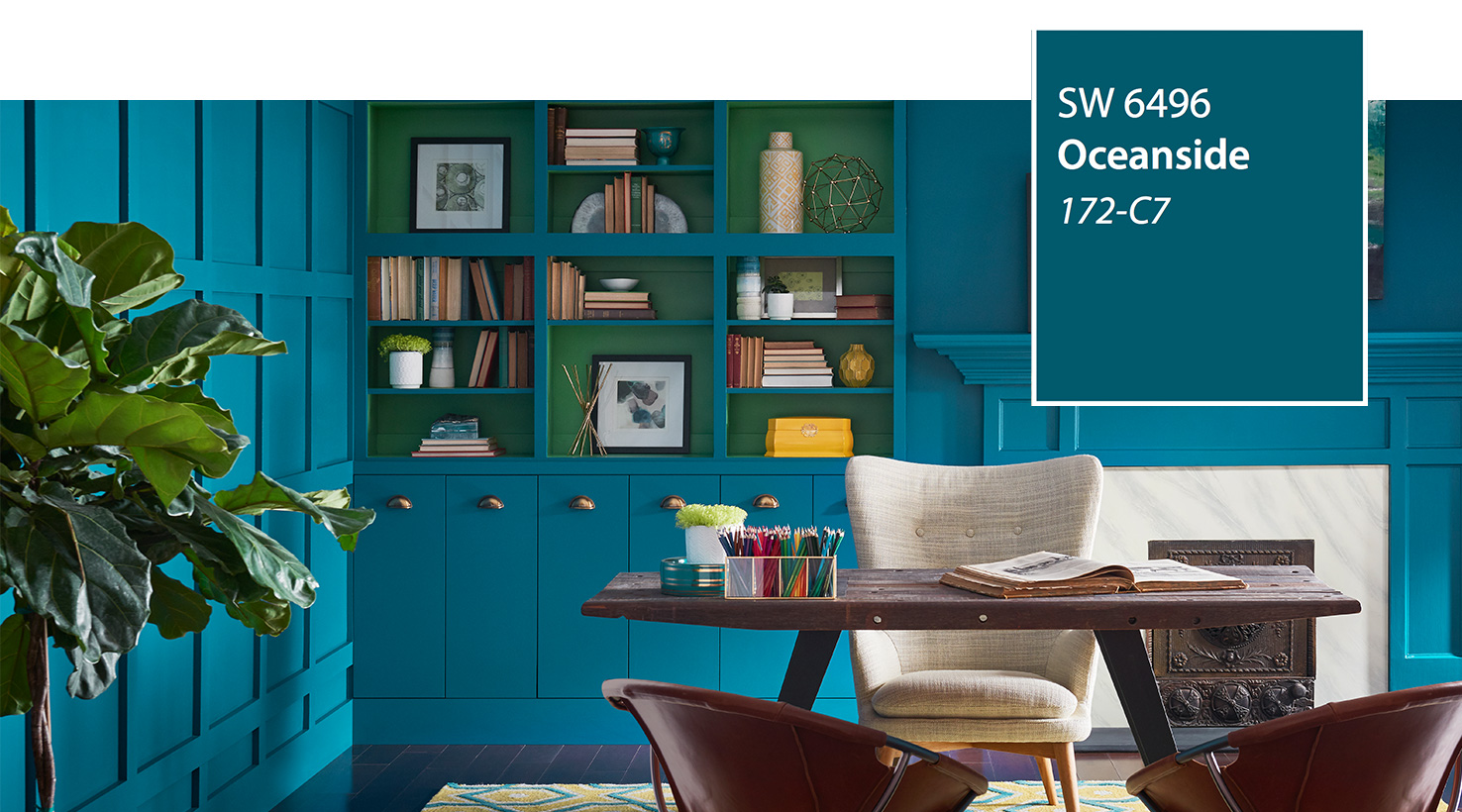 So, I am happy to see that Sherwin Williams' just announced color of the year is a rich and vibrant blue/green called Oceanside. "Green-blues in deep values, such as Oceanside, respond to changes in light, which is a quality that creates intense dimension," says Sue Wadden, the director of color marketing at Sherwin-Williams. "It is a tremendously versatile color, and harmonizes with other diverse color groups."
Don't you just feel a little more cheerful? Well, not everyone will like this color of course. Some may find it too overwhelming.
SaveSave
SaveSave