So, last week I was lamenting the dearth of color in the interiors landscape. As I keep saying, I love a good gray room – but seriously, there are so many other colors out there! This week we got the dueling announcements from Sherwin-Williams and Benjamin Moore and their Colors of the Year and color trends for 2018!
First up –  Sherwin-Williams: Oceanside SW6496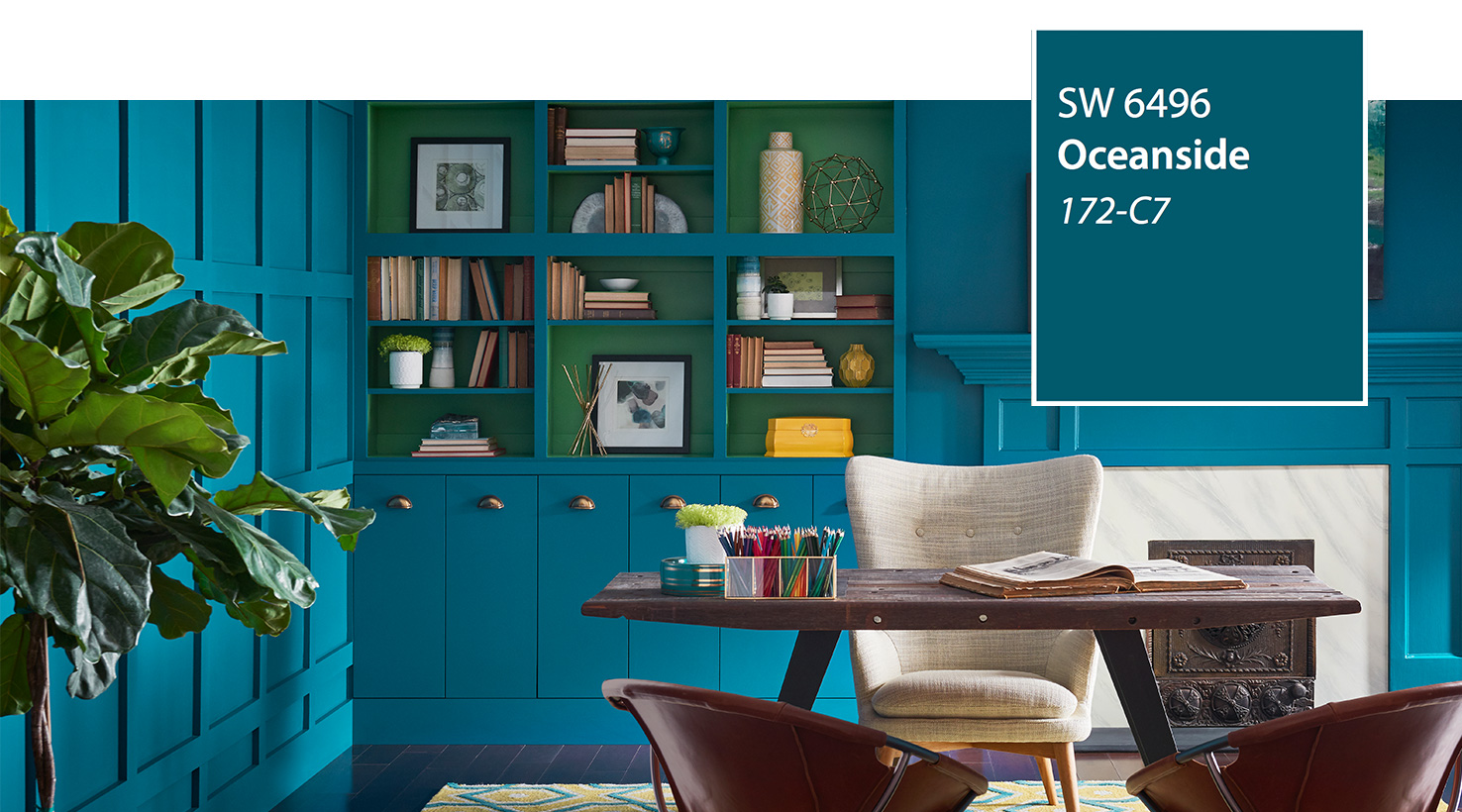 From the SW site:
A collision of rich blue with jewel-toned green, a color that is both accessible and elusive, Oceanside SW 6496, is our 2018 Color of the Year. A complex, deep color that offers a sense of the familiar with a hint of the unknown, Oceanside, bridges together a harmonious balance of blues and greens that can be found in what's old and new.
The color blue evokes a multitude of moods and associations depending on hue, shade and application. Despite this variety, blues are universally perceived as intelligent, honest and interesting—making blue the most beloved color worldwide.
Oceanside's multi-dimensional, marine-inspired look can create a welcoming statement as a lively color for a front door. Its green-meets-blue tone can also boost creative thinking and clarity of thought in a home office, or invite meditation and introspection into a bedroom or reading nook.
Oceanside is universal when it comes to design style from mid-century modern to Mediterranean-inspired, traditional to contemporary.
Ok, so, here's my opinion. I love the Oceanside blue/green, but do not like the associated color palette at all. This palette seems just so, I don't know, Fiestaware, maybe?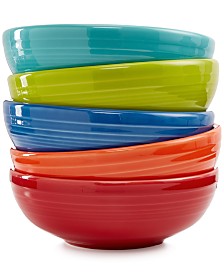 And from Benjamin Moore: Caliente AF-290 (It's HOT!)
"Caliente is the signature color of a modern architectural masterpiece; a lush carpet rolled out for a grand arrival; the assured backdrop for a book-lined library; a powerful first impression on a glossy front door. The eye can't help but follow its bold strokes. Harness the vitality."
—Ellen O'Neill, Benjamin Moore & Co.
And kind of on the opposite side of things, the Ben Moore palette looks so… dusty?
Funnily, this morning, I saw on Traditional Home's Facebook page this photo – which feels like a combo of the two COTY's:
What are your thoughts?
On another subject, I'm thrilled and honored to share that I was voted into the Modenus Design Hounds Top 100 Design Influencers list for 2018.
SaveSave
SaveSave