One of the things I love so much about mirrors is that they are not only beautiful in their many forms, they are also functional. As we all know, they have been used for centuries to lighten and brighten a space by reflecting natural light, candle light or even low-level electric lights. Plus, a mirrored room is romantic, isn't it?
We also know that mirrors can be used to make a small space appear larger – not that the Hall of Mirrors in Versailles needed any help on that score of course. Mirrors reflect us back to ourselves – they show our good parts and our bad.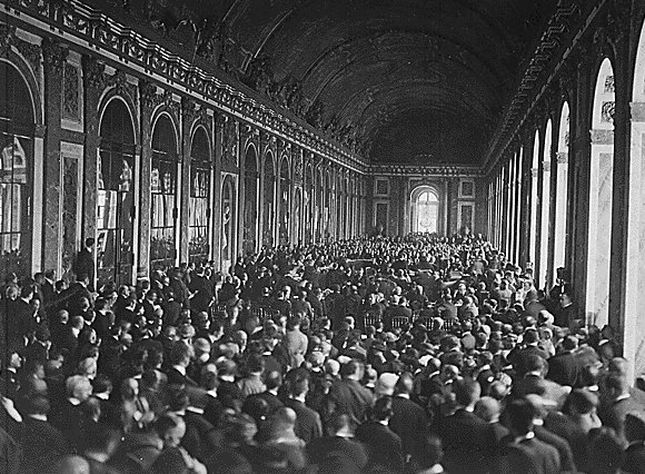 One wonders if when the Treaty of Versailles was signed here in 1919, thus ending WWI, aka The War to End All Wars, if the signers and witnesses looked at their reflections and wondered about the future of the world they were shaping? And before that, did King Louis and Marie Antoinette and their myriad courtiers wonder the same?
But I digress. Bottom line is that mirrors are a wonderful decorating tool, when used correctly. As I said above, I love them because they are not only decorative, but they are also useful. Just slapping a mirror any old place doesn't always work.
Mirrors for show and sparkle
When I worked on this Boston townhouse living room several years ago, the goal was to have a beautiful, traditional and still functional space for a young, professional family. To preserve the historic feel of the building and neighborhood. I designed a very symmetrical plan with beautiful cabinets flanking the original marble fireplace. We could have gone with a mirror over the fireplace and art above the cabinets, but chose to go the other way. The two matching mirrors added brightness to the space and also expanded it. These are actually fairly small rooms, though the ceiling height and large windows makes them feel larger. The mirrors helped accentuate the lightness and expand the walls out a little.
The sitting area above benefits from a large wall mirror of antiqued glass which reflects the front entry.
Front Halls
I think a mirror by the front door is also such a practical thing. It's nice to be able to give ourselves one last look before we head out for the day, or greet guests. The large mirror above not only offers this useful feature, but also reflects the light from the sidelights and magnifies the candles and decorations on the console table.
A grouping of mirrors is a way to get shine and sparkle without the cost of a large mirror. These mirrors above are a mixed group of unmatched pieces that are hung like a gallery wall. They provide a fractured reflection of the rest of the space. But note too that there is one larger, centered mirror over the chest of drawers, which provides the function.
Over a fireplace
Placing a mirror over a fireplace is a classic concept. More and more today we are seeing television sets over mantles – which is a whole other blog post. I did want to point out that placing a mirror over a mantle, while classic, is not always the right choice. Don't ever forget – mirrors reflect. Always keep in mind – what is the mirror reflecting in a specific position. In the image above. we clearly see a window with a beautiful window treatment beautifully centered in the mirror. Placed incorrectly, all one might see is blank ceiling. Which basically means you have a nice frame on your wall, maybe a little light bouncing around. But it's not that interesting .
The sheer height of the mirror, which works well with the ceiling height, means the space above reflects back not only the light from the windows, but the windows and ceiling. The smokey, antiqued mirror is perfect for this moody space in that it bounces the light without being too bright, which wouldn't feel right.
A final point on the issue of what the mirror is reflecting. Be very careful where the sun rises and sets through your windows and how this might reflect in your mirrors. You might end up with blindingly bright spots that would be enormously uncomfortable.
Mirrors?
What do we think of mirrored backsplashes behind a cooktop? I'm not personally a fan. And I'm not sure if a clear glass or antiqued is the better way to go in any event. On the one hand, the antiqued glass would hide a lot of the normal mess that accumulates (even with the best of ventilation systems). On the other hand, a clear glass would show everything immediately and you might be quicker to clean it.
Yea or Nay?
What do you think? I'd love your opinion.
You may also enjoy: Feng Shui Tips You Can Use
Boutique
(Please note the items below contain affiliate links which means a small commission is paid to me if an item is purchased via the link at no additional cost to the buyer. This goes to help support this blog. Thank you!)